Business Recovery in the Wake of Coronavirus: What You Need to Know and How the GVCCC Can Help
By Kathryn McCaughey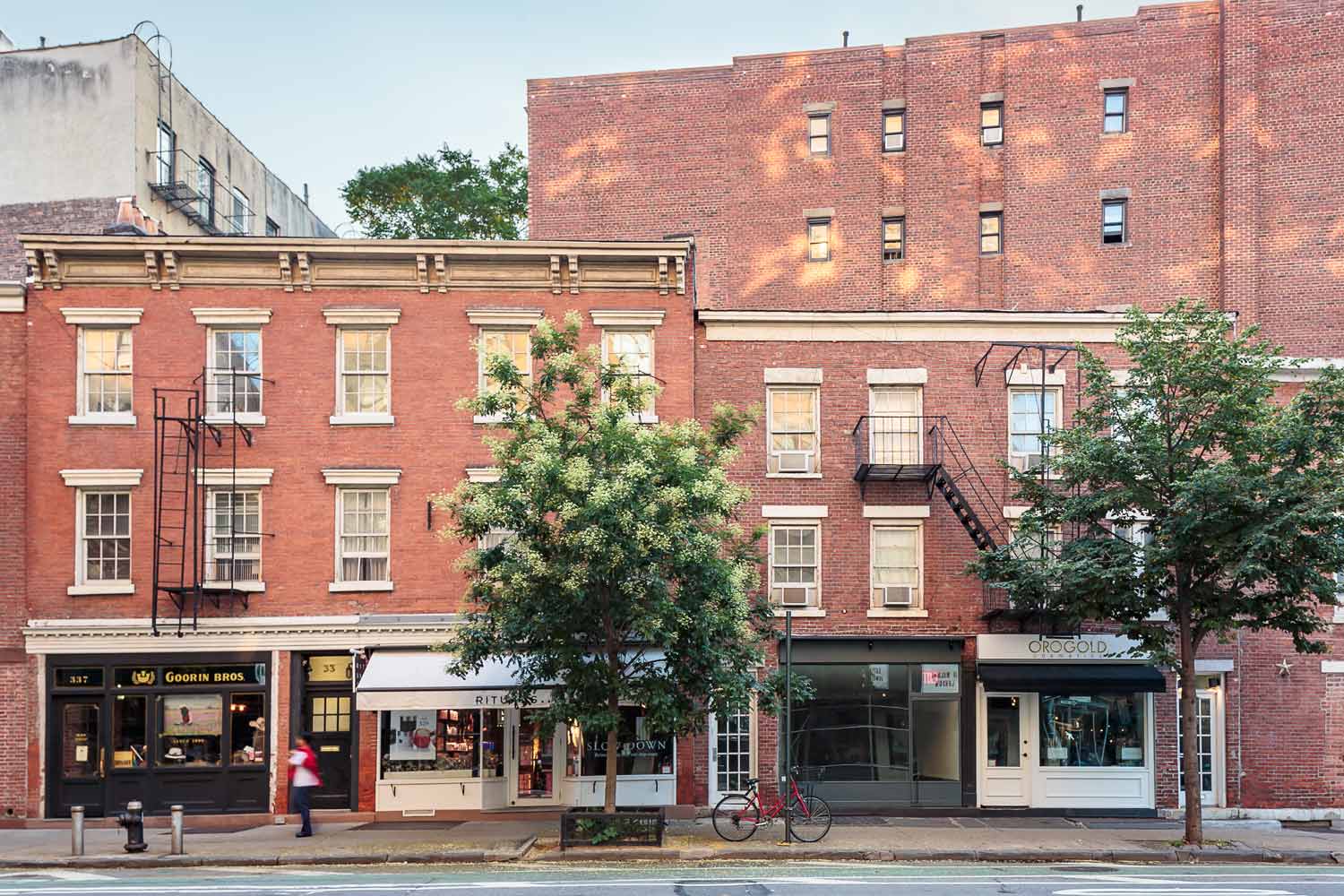 It has been more than three months since the first case of coronavirus was confirmed in New York City.1 As NYC officials navigated through these unprecedented times, New Yorkers witnessed a series of unusual events: The New York Stock Exchange Floor was closed for over two months, all schools moved to online learning, businesses were forced to close their doors, and public transportation decreased drastically until further notice. As everyone took time to adjust to this new reality, school officials were quick to implement Zoom video conferencing and businesses started to rely heavily on online ordering, curbside pickup, and delivery services.
In April, Governor Cuomo announced that New York state would reopen in phases, later unveiling his NY Forward Plan. Thus, New Yorkers were promised a return to normalcy. However, as public health officials have testified, the onset of the coronavirus has birthed a new normal.
This new normal has led to a series of changes in business day-to-day operations. Employers must now provide all employees with face coverings free of charge in accordance with Executive Order 202.16. In addition, Executive Order 202.34 authorizes businesses to deny entry to any customer who does not wear a face covering. Individuals are required to wear face coverings in public places within six feet of others, and public gatherings continue to be permitted with ten or fewer people in attendance. Governor Cuomo announced that the fine for not adhering with these social distancing protocols has increased from $500 to $1,000. If you are aware of any violations to the state-wide social distancing protocols, then you are encouraged to file a complaint.
On Monday, June 8th New York City entered Phase One of Governor Cuomo's NY Forward Plan, meaning the following activities were allowed to begin: retail (limited to curbside or in-store pickup or drop off), higher education research, construction, manufacturing, wholesale trade, agriculture, forestry, fishing, and hunting. To confirm whether or not your business is eligible to reopen under social distancing guidelines, use the NY Forward Business Reopening Lookup Tool.
Other regions of New York state have entered Phase Two of the NY Forward Plan, and New York City is set to enter Phase Two on Monday, June 22nd. Under Phase Two, the following businesses remain closed: malls, indoor on-premise restaurant and bar service (excluding takeout or delivery for off-premise consumption and outdoor on-premise restaurant and bar service), large gathering venues (concert halls, stadiums, etc.), gyms, fitness centers, video lottery and casino gaming facilities, movie theaters, and places of public amusement (including but not limited to water parks, carnivals, amusement parks, aquariums, zoos, theme parks, and bowling alleys). Phase Two will allow offices to reopen and let office work continue. The full list of office work regulations can be found here.
Moreover, other businesses that will reopen during Phase Two are real estate, commercial building management, vehicle sales, vehicle leases, vehicle rentals, retail rentals, retail repair, retail cleaning, hair salons, and barber shops. Governor Cuomo has also announced that Phase Two will allow essential retail to reopen. All businesses under this category are mandated to implement a health screening assessment to employees and visitors (but not customers) before they begin work each day. The full list of new regulations for essential and Phase Two in-store retail can be found here.
Another big change for New York will be outdoor dining. Restaurants will allow customers to eat outdoors on-premise. Tables must be six feet apart from other tables and pedestrians, and employees must wear face coverings at all times. The full list of regulations regarding outdoor dining can be found here.
Furthermore, on Tuesday, June 9th New York State released a comprehensive list on new rules and regulations for indoor dining, which is a part of Phase Three in Governor Cuomo's NY Forward Plan. The full list can be found here.
As businesses sail through these uncharted waters, the Greenwich Village-Chelsea Chamber of Commerce has created a reopening checklist that details information about how to prepare your workspace, ensure customer and employee safety, and consult financial and legal services all while adhering with new government regulations. Moreover, the Chamber has put together an updated list of grants, loans, and other COVID-related financial resources available at this time.
In addition, the Chamber is hosting, "Legally Smart: A Webinar Series for Reopening Your Business" with the following events:
Monday June 15, 9 AM, "Compliance and Handbooks post COVID-19: Considerations and 'Must Do's' (K&I). Watch the recording here.
Tuesday June 16, 9 AM, "NY Safety Plan: Requirements for Reopening" (Tiffany Donaldson, Donaldson Legal Counseling LLC). Watch the recording here.
Wednesday June 17, 9 AM, "Leasing Considerations in the post COVID-19 Pandemic World." Watch the recording here.
Thursday June 18, 9 AM, "Asset Protection: Legal Strategies for Business Owners to Protect Possessions from Lawsuits" (K&I). Watch the recording here.
Friday June 19, 9 AM, "Review Major Changes in Paycheck Protection Program (PPP)" (Tiffany Donaldson, Donaldson Legal Counseling LLC). Register here.
The GVCCC is actively disseminating information to our members and the community regarding COVID-19. If you are in need of support with your business, please contact us. For more information, click the "Coronavirus Resources" tab under "Resources" on the homepage. If you would like to share your experience as a business owner during these unusual times, please contact Maria Diaz at maria@villagechelsea.com to be featured in an upcoming blog post. Sign up for our newsletter to get weekly updates on our community and follow us on social media.
__
1 Joseph Goldstein and Jesse McKinley, "Coronavirus in N.Y.: Manhattan Woman Is First Confirmed Case in State," NY Times (New York, NY), March 1, 2020.