In the midst of hectic schedules and the bustle of our city, there is one thing true New Yorkers will always find time for: a flavorful meal, in a pleasant setting. Perhaps that's why so many of us self-identify as "foodies" — because there is such an abundance of gastronomic possibilities around every corner we turn. Whether your go-to spot is the restaurant with aromas from your childhood or one where the chef awes with flavors that cannot be found anywhere else, we recognize that everyone has that restaurant. You know, the restaurant that always finds a way into your workweek.
The best thing about enjoying a truly satisfying meal is that there is a chef, an owner, and a story behind how that dish came to life. In this piece, we at the Greenwich Village-Chelsea Chamber of Commerce (GVCCC) want to introduce you to a few of these local restaurants — places where you will find a welcoming table and unique cuisines that no chain can claim, let alone match.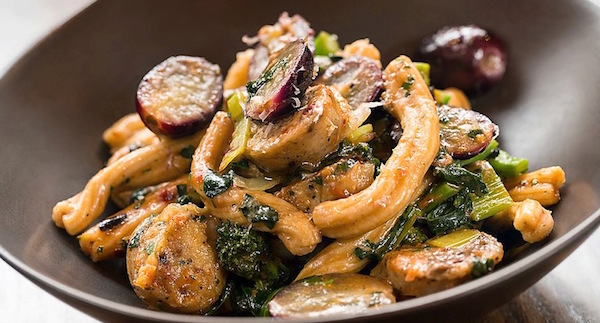 Photo via pastainyc.com
PASTAI | Powerful flavor. Authentic Ingredients. Simple dishes. There are no façades when you choose to dine at Pastai. Spanning the ingredients, the experience, and even the language, Pastai's pride is bringing each of their patrons home to Southern Italy.
Not bound by the constraints of Little Italy, this Chelsea pasta bar has been given the space to flourish and display its authenticity. The restaurant's manager, Daniele Mazzella, described Pastai's contribution to the neighborhood. "I think what we give to Chelsea is different," said Mazzella, "because we aren't imprisoned by a specific market niche. We have the freedom to provide the highest quality, because that is really the only way to keep our doors open. Chelsea wants the best you can get."

Pastai's ingredients are imported directly from Southern Italy. Photo via pastainyc.com.
Not only are all of Pastai's ingredients authentic and imported directly from Southern Italy, but those who dine in are treated to the full kitchen experience. Once you place your order, patrons are welcomed to watch the chef prepare the anticipated meal. Pastai's signature dish truly is their pasta. All their pastas and sauces are made fresh in-house each day. Being connected to the cuisine, there are recommendations of pastas and sauces that work best together and truly represent traditions of the Italian region. However, the experience is all yours to design. The restaurant listens to its customers and provides each experience with the flexibility to get what you want. Feel at home with the staff of Pastai and be confident that your experience is nothing short of a true Italian meal.
At 186 Ninth Ave., btw. W. 21st & 22nd Sts. Hours: Mon.–Thurs., 11am–12am; Fri., 11am–1am; Sat. & Sun., 10am–1am. Call 646-688-3463 or visit pastainyc.com.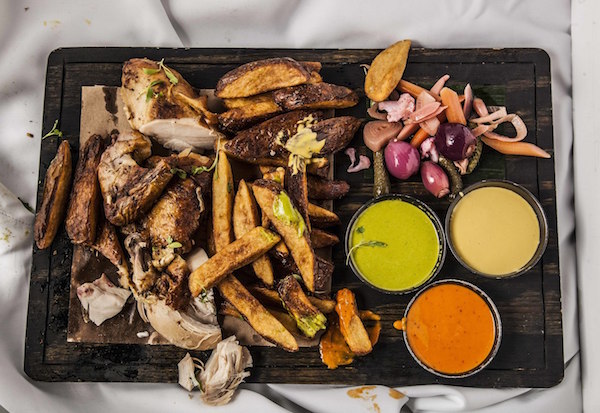 Pollo a la Brasa, from the Raymi menu. Photo via rayminyc.com.
RAYMI PERUVIAN KITCHEN AND PISCO BAR | This Peruvian destination provides its patrons with a unique surprise. Raymi has been in business since 2012, and just last year, the Torres family launched a new concept they call "Latin Beet." Patrons now get the options of two restaurants in one. The Raymi menu features signature Peruvian dishes like their lomo saltado and delicious ceviche. With the addition of Latin Beet, patrons can find Latin based options that are non-GMO, gluten-free, and organic. Latin Beet provides options outside typical salads for patrons with food restrictions (although, manager Santina Bari noted, the salads are delicious). Latin Beet is a healthy and fast option, in contrast to Raymi's typical sit-down meal.
Raymi's greatest accomplishment as a small business has been withstanding the test of the changing small business landscape. With budgeting an obstacle for all small business owners, being able to stay open since 2012 is an important accomplishment for the Torres family. When you dine at Raymi you will certainly get the family welcome. Family-run and owned by a father and his three sons, Raymi's two executive chefs are brothers Jaime and Filipe Torres. Both have traveled the world to develop their cooking skills, learning and cooking in kitchens in Peru and Spain.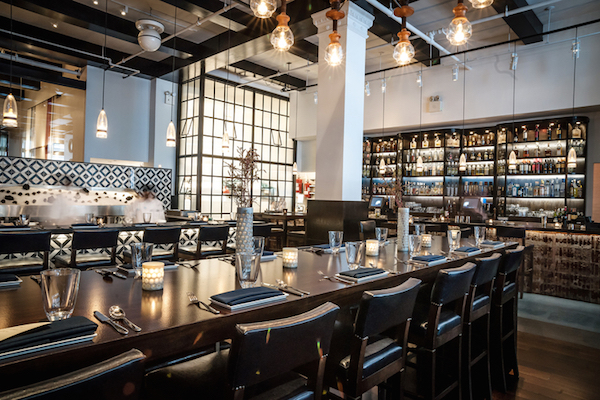 Raymi offers "Latin Beat" options that are gluten free and organic. Photo via rayminyc.com.
Whether you stop in for a healthy, fast dish through Latin Beet or have the full family experience from the Raymi menu, the Torres kitchen caters to all tastes. They are proud of their craft cocktails (my absolute favorite: the pisco sour) and wine list — something patrons don't initially associate with Raymi, but are always happy to find and peruse the unique options. Raymi offers all-night happy hours on Tuesdays and Sundays, which Bari notes is a special you can't find at many other locations in the city.
At 43 W. 24 St., btw. Fifth & Sixth Aves. Hours: Mon.–Thurs., 5–10pm; Fri. & Sat., 5–11pm; and Sun., 12–3pm brunch and 5–9pm dinner. Call 212-929-1200 or visit rayminyc.com.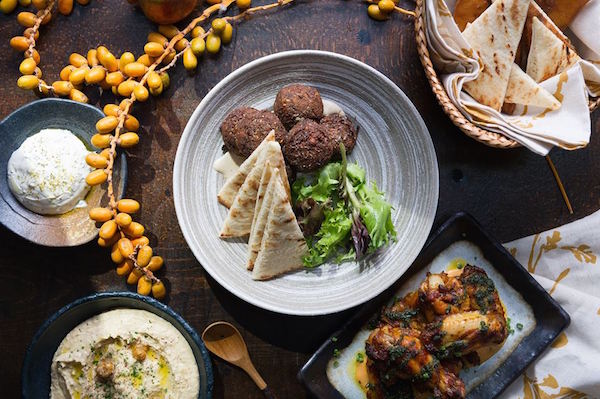 NoMad mainstay Pergola brings new flare to your dining routine. Photo via pergolanewyork.com.
PERGOLA | A historic flower shop turned Mediterranean sanctuary? Pergola is one of those treasured locations in NYC that has preserved a rich past while bringing an even more diverse ambiance.
Owner Sherri's introduction into the hospitality space starts with a love story in our neighborhood. After meeting her now-husband on her third day in New York, Sherri took a chance away from her time in fashion, was married five months later in Cairo and found herself opening her first restaurant Downtown.
"I really feel spoiled to have everything I could ever need for my business and personal life available within a four-block radius," Sherri said of Pergola's NoMad location. "Most New York neighborhoods offer convenience, but this one is exceptional!" Not only is Pergola a small business itself, but Sherri makes it a point to support other small businesses within the community. She noted that numerous surrounding businesses have been in the same locations for over 30 years; getting to know and share stories with neighbors has been an enriching experience to Pergola's space.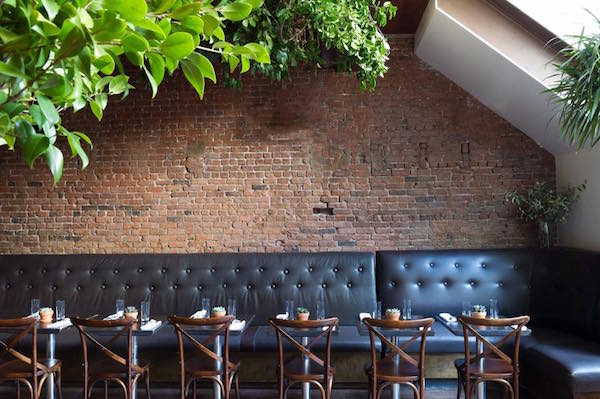 Pergola turned its location from a historic flower shop into a Mediterranean sanctuary. Photo via pergolanewyork.com.
When Pergola entered the space five years ago, the choice of cuisine in NoMad was quite limited. Pergola has sought to provide diverse fare to its equally diverse clientele. Step out and enjoy an authentic Mediterranean meal — perhaps with hookah, to add a new element to your normal dining routine. For an added bonus go again during fair weather and enjoy the space with their front garage door open.