New York Moving Forward: Phase One with ba&sh
By Kathryn McCaughey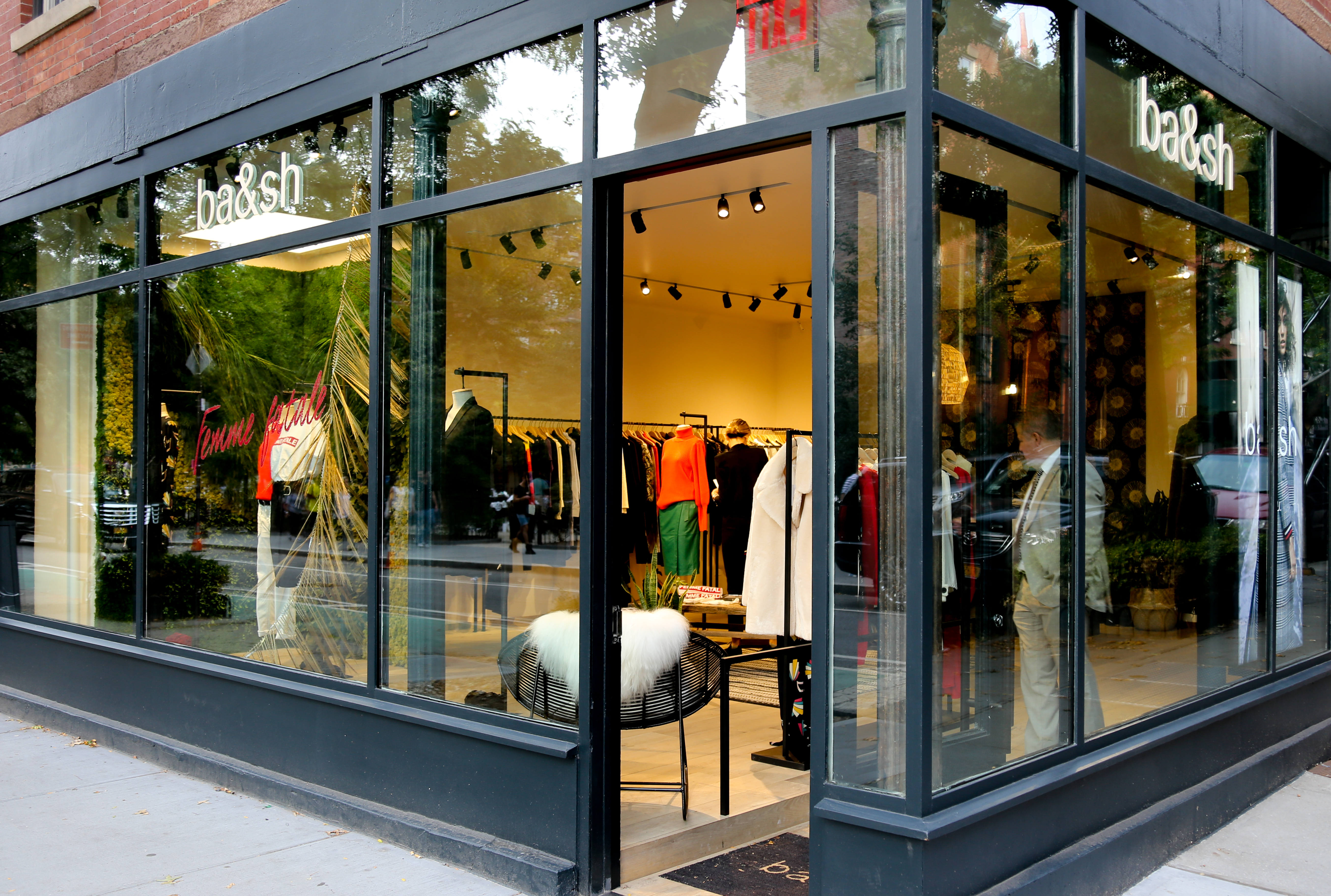 Since June 8th, NYC retail stores have been allowed to reopen for curbside and in-store pickup under Governor Cuomo's NY Forward Plan. Following the temporary closure of many businesses due to the coronavirus and events following the George Floyd protests in early June, many businesses felt their future was uncertain. However, as retail stores and bars partially reopen for curbside pickup and outdoor dining, NYC streets are starting to refill and New Yorkers are beginning to return to their normal lives.
Under Phase One, many of the Chamber's businesses have started to reopen, with the full list of businesses found here. Specifically, ba&sh located on 403 Bleecker Street reopened on June 23rd with NEW store hours: Monday-Saturday, 11 AM-6 PM / Sunday 11 AM - 5 PM.
Through socially distant communications, the Chamber asked ba&sh VP of Marketing, North America, Irene Yuan and Retail Director Yevgeniy Selichshev the following questions about how the coronavirus and social distancing guidelines have affected the ba&sh Bleecker store.
How has the coronavirus pandemic affected your day-to-day operations in terms of store hours, employees in-store, and merchandise in-store?
We've modified our day-to-day operations thoughtfully to respond to the current situation while still seeking to maintain the best experience for our clients. We'll have slightly modified store hours, 1 employee in-store at a time, and we'll be carefully handling merchandise in-between any client interactions, including thoroughly steaming, bringing out brand new pieces for purchases, setting aside any returns for 72 hours before handling, etc.
Will you encourage your customers to use touchless payment systems or pay ahead of time?
Yes, we are encouraging touchless payment and also can offer them the option to take payment over the phone if they want to call in and place an order!
Phase I allows retail stores to implement curbside/in-store pickup/drop off. Are you assigning customers specific pickup/drop off windows to stagger customer interactions? 
We're developing our curbside pick-up strategy but we'll definitely make sure it's done in the safest yet most efficient way possible!
Are you going to allow customers in-store to pick up merchandise or will you have someone meet them outside the store?
Yes we will, but with limited capacity of 3 people at a time, which will be strongly enforced. We'll make sure everyone is wearing a mask before entering, and give them a complimentary ba&sh mask if they don't have one. Our store associate will always be wearing a mask!
How will the pick-up/drop off system affect the customer's ability to browse? Have you put any new metrics in place to still allow for browsing?
We believe we can still help customers browse fully by either offering them a virtual appointment, using video chatting service like Zoom or Facetime, and showing them the full collection in-store from the comfort of their own home. We can also direct them to our website to browse!
Has your return/exchange policy changed in the wake of the coronavirus pandemic? 
Our return/exchange policy remains the same—returns within 14 days and after that, exchange only.
Is there anything else you would like to share about your store's experience throughout the coronavirus pandemic?
We're so excited to welcome back our beloved West Village community and can't wait to see all the familiar faces!
Notably, ba&sh will be implementing video calls to communicate with customers about the collection from the comfort of their own home, allowing the customer to still interact with the clothes and a ba&sh representative. In addition, to adhere with new rules regarding maximum occupancy and social distancing, ba&sh is taking every precaution by allowing a maximum of three people in-store. Furthermore, everyone in-store will be wearing a face mask to help mitigate any potential transmissions of the virus: The store representative will be equipped with PPE, and all customers will be required to wear a face mask on premise.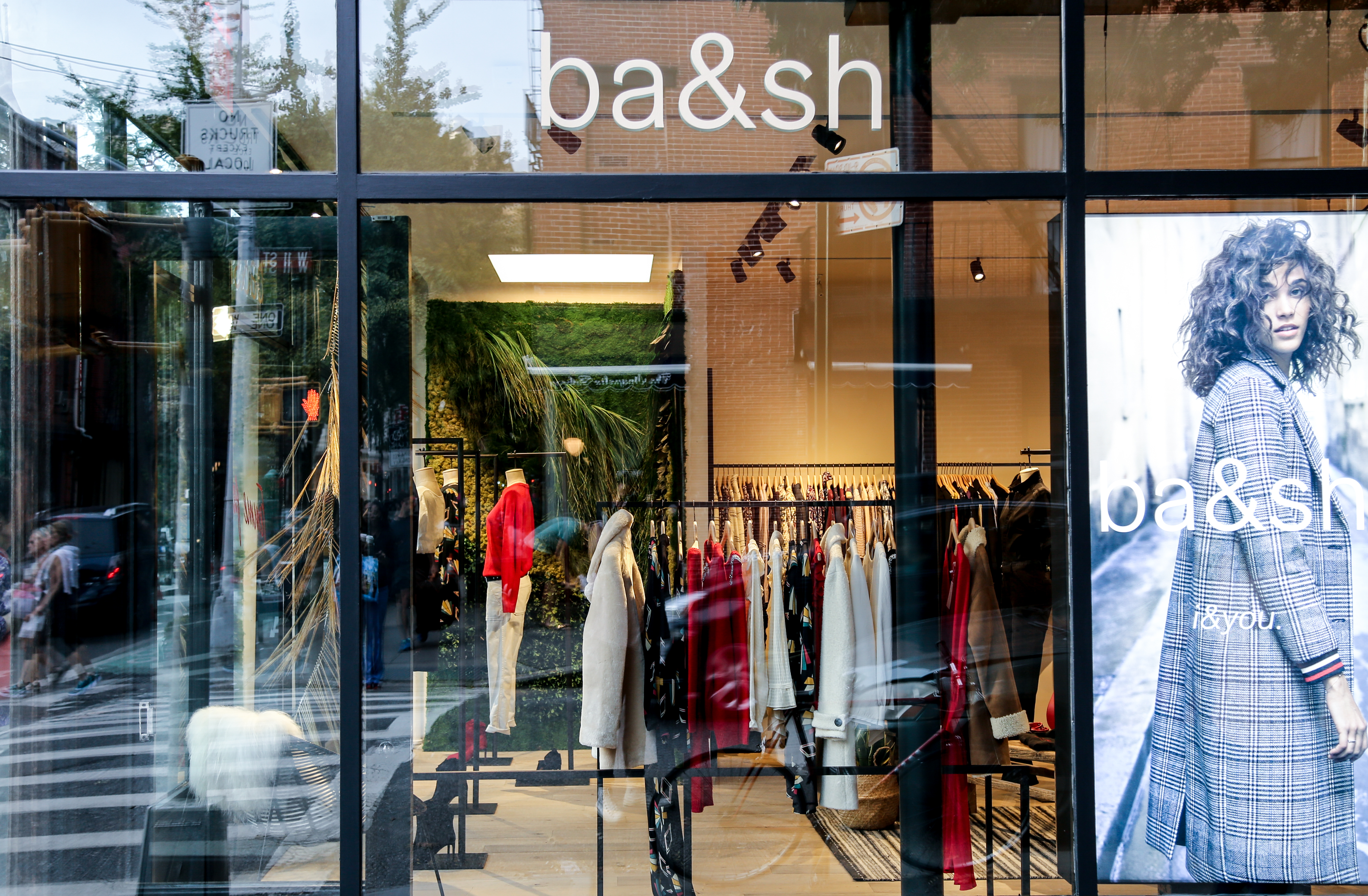 The GVCCC is actively disseminating information regarding the coronavirus pandemic. If you are a business owner, consult our "Coronavirus Re-Opening Checklist" to help with your reopening plan. Furthermore, if you are a business owner who reopened your business under Phase Two or is set to reopen under Phases Three and Four, please contact Maria Diaz at maria@villagechelsea.com to potentially be featured in our next blog post.