NOT JUST A SPRING THING: CREATIVITY BLOOMS IN CHELSEA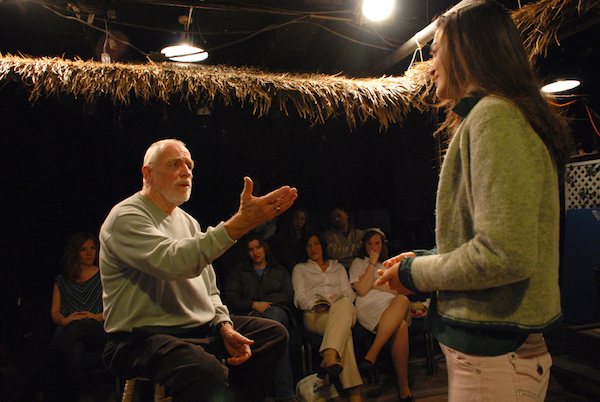 New York is a city drawn outside the lines — a city that is alive with bold, genuine personalities driven to express themselves. Their passion and creativity seeks to disrupt the constants of life, and, in doing so, provides us with a vibrant cultural scene. We at the Greenwich Village-Chelsea Chamber of Commerce (GVCCC) have recently ventured into merging the arts world with the business community through our "Village Arts Alive" initiative. In doing so, we have come across some amazing establishments dedicated to the tireless promotion of those with talent and vision — three of which are featured below. We hope you'll visit them soon, and share with us what you took away from the experience.
THE T. SCHREIBER STUDIO FOR FILM & THEATRE | Having recently celebrated his 80th birthday, and currently celebrating the 48th anniversary of his Studio, Terry Schreiber has been teaching and directing since 1969. In addition to presenting its own productions, audiences can pull back the curtain and take classes that teach the finer points of "show" and "business."
Many performers who have graced the Broadway stage or the silver screen had their humble beginnings at the theatre, and often make a return later down the road — which speaks to the studio's nurturing, welcoming environment. Keelie Sheridan, educator and theatre-maker notes, "We've become a family through collaborating together, and there really isn't anything more valuable than having that kind of workspace." The studio truly values the importance of growing as a performer and having a professional platform to express your trade. Along with these values, T. Schreiber remains an accessible venue for New Yorkers looking to experience theatre at inclusive and affordable pricing. When the opportunity presents itself, Schreiber is known to choose programming that highlights local writers, taking into account not only the content of the storyline, but how that story came to life.
T. Schreiber's mainstage production, Michael Weller's "Loose Ends" — a 1970s-set play of that same era — plays through April 15. Its whose plot follows a young woman conflicted between the rights to her body and the approval of those she loves. Looking toward the bright future for the studio, T. Schreiber has crafted a two-year conservatory set to begin in the fall. The goal of the program is to develop an artist as a whole, in preparation for adaptability in the changing industry.
L to R: Ivan Sandomire, Melanie Glancy, Loren Bidner, and Hui-Shan Yong in "Loose Ends" – at the T. Schreiber Studio through April 15. Photo by Sharifa Williams.
T. Schreiber is located at 151 W. 26th St., Seventh Fl., btw. Sixth & Seventh Aves. Call 212-741-0209 or visit tschreiber.org. Instagram: @tsstudio. Facebook: facebook.com/tschreiberstudio. Twitter: @TSStudio. Tickets are now available for the March 27 Benefit Gala celebrating Terry's 80th year (auction items and entertainment to be announced soon).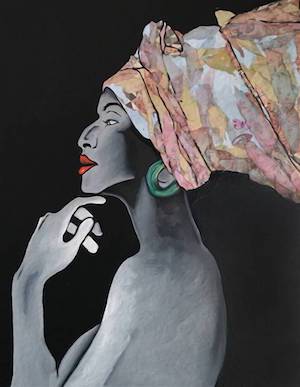 AGORA GALLERY |What originally stood as a small Soho gallery now represents the pieces and collections of numerous artists looking to broaden their careers on a global scale. Started by the late Israeli-born artist Miki Stiles in 1984, the gallery is now owned by her son, who has made it his work to continue, and build upon, Miki's commitment to nurturing up-and-coming artists.
Agora represents its artists before and after the exhibition's run. Gallery assistant Anna Lustberg noted that the gallery seeks to provide artists with connections and communication channels that will further advance their work. "We want to improve the diversity, professionalism and culture around how a gallery interacts with artists," she said. "I think we represent that in our own way of collaborating with artists, but also in our history of once being an art collective."
Agora invests in their artists with pride. Each month Agora displays a new exhibition. Through March 30, "Portals of Perception" and "The Saturated Palette" are on view.
Agora Gallery is located at 530 W. 25th St., btw. 10th & 11th Aves. Hours: Tues.–Sat., 11am–6pm. Call 212-226-4151 or visit agora-gallery.com. Facebook: facebok.com/agoragalleryny. Twitter: @Agora_Gallery.
CHAMBERS FINE ARTS | A sensation brought over from mainland China, Chambers Fine Arts (CFA) has established a community to bring Chinese contemporary art into United States art culture. Since 2000, CFA has dedicated itself to creating a space for this specific niche of art in New York, and has made Chelsea its home for the past decade.
As noted by the owner, one of the most beneficial aspects of being a small gallery in Chelsea is the authentic community present here. "You'd think, like in a lot of other markets, there would be fierce competition between all the galleries, but that's really not the case," he said. "We have such specific market niches in our galleries that it becomes much like a community with the same mission; a sense of camaraderie that can truly be invaluable." As other small businesses in this series have stated, rising rent costs in the city continue to threaten Chelsea and the art community. Over the years, CFA has seen other galleries forced from their spaces, so it is important to support locally as much as possible.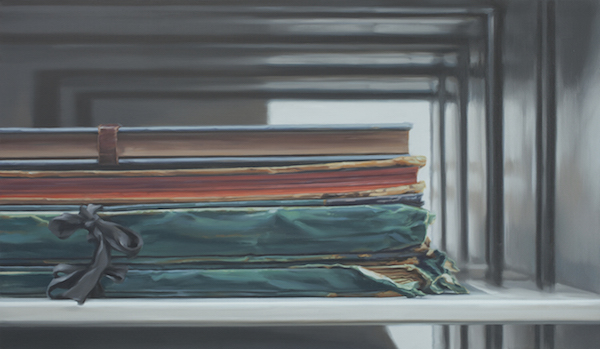 "The Morgan Library and Museum (f318)" (2017, Oil on linen, 48 x 82 in.), part of "Endurance: New Works by Xie Xiaoze," April 6-June 17 at Chambers Fine Art. Image courtesy Chambers Fine Art.
CFA differentiates itself from other galleries in the NYC scene by specializing in Chinese art. The patrons who typically frequent CFA range from supportive local neighbors to diverse clientele looking for equally diverse art. No matter what the visitor's purpose is, CFA enjoys and welcomes the diversity that Chelsea has to offer. On April 6, CFA unveils "Endurance: New Works by Xie Xiaoze."