Program Coordinator, Parent Engagement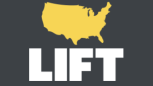 POSITION OVERVIEW
LIFT is hiring for a Program Coordinator, Parent Engagement in New York, and Washington, D.C. The role is an exciting opportunity for a relational problem-solver who is deeply committed to providing low-income families with the excellent support and resources they need to achieve their goals. The Program Coordinator, Parent Engagement is the primary liaison between LIFT and the parents and caregivers who walk through our doors. S/he is responsible for recruiting parents for LIFT's programs, serving as the main contact for community referral partners and developing community events that increase parents' social capital. The person in this position will also ensure that the office's program data is accurate and thorough so that the program is able to make strategic adjustments and provide the best possible service to parents.
AS A PROGRAM COORDINATOR, PARENT ENGAGEMENT, YOU WILL:
• Build and steward strong relationships with local early childhood care providers, from which LIFT sources program participants.
• Develop savvy recruiting strategies to enroll parents and conduct intake upon arrival at LIFT.
• Serve as the primary day-to-day point of contact for community partners and ensure LIFT's community resources for parents are thorough and up-to-date.
• Connect parents and coaches to community partners and resources as needs arise.
• Develop programming that improves parents' social capital, in partnership with the National Program Team; this may include on-site family suppers, parent peer groups and community events to celebrate parents' successes in LIFT's program.
• Monitor integrity of local program data collection and making adjustments in data collection strategies as needed, with support from LIFT's national program team.
OUR IDEAL CANDIDATE
• Bachelor's degree required and a minimum 2 years' experience working in a direct service role with low-income communities; Early Childhood Education degree and/or experience working with families is a plus
• You are a high-energy advocate who works doggedly to find the right solution to a problem.
• You are a master relationship builder; listening and then delivering on that knowledge is your forte.
• You are a guru of social services and education systems, and you keep your ear to the ground for the latest opportunities; bonus points for deep local knowledge of the local community, education systems, and social services.
• You are a clear, compelling and energizing communicator.
• You are comfortable setting an agenda and facilitating group dialogue.
• You are detail-oriented and comfortable using data systems to track performance, learn and improve.
• Spanish proficiency is required in New York; preferred in Chicago and Washington, D.C.
WHAT WE OFFER
In addition to a competitive annual salary, LIFT provides an attractive benefits package that includes employer-paid health care coverage, a 403(b) retirement plan including an employer match contribution, partial cell phone coverage, and pre-tax accounts for transit, health and childcare benefits. LIFT also provides a generous paid-time-off policy, including a one-week company-wide vacation over the winter holidays.
TO APPLY
Qualified individuals, please submit a resume and thoughtful cover letter with salary requirements to: talent@liftcommunities.org. Please also indicate which of the LIFT regions (New York, or DC) you are applying for.
LIFT does not make hiring decisions on the basis of race, ethnicity, national origin, gender, gender identity, sexual orientation, socio-economic background, age, disability, religion, political affiliation, or ideology.