CHAMBER EVENTS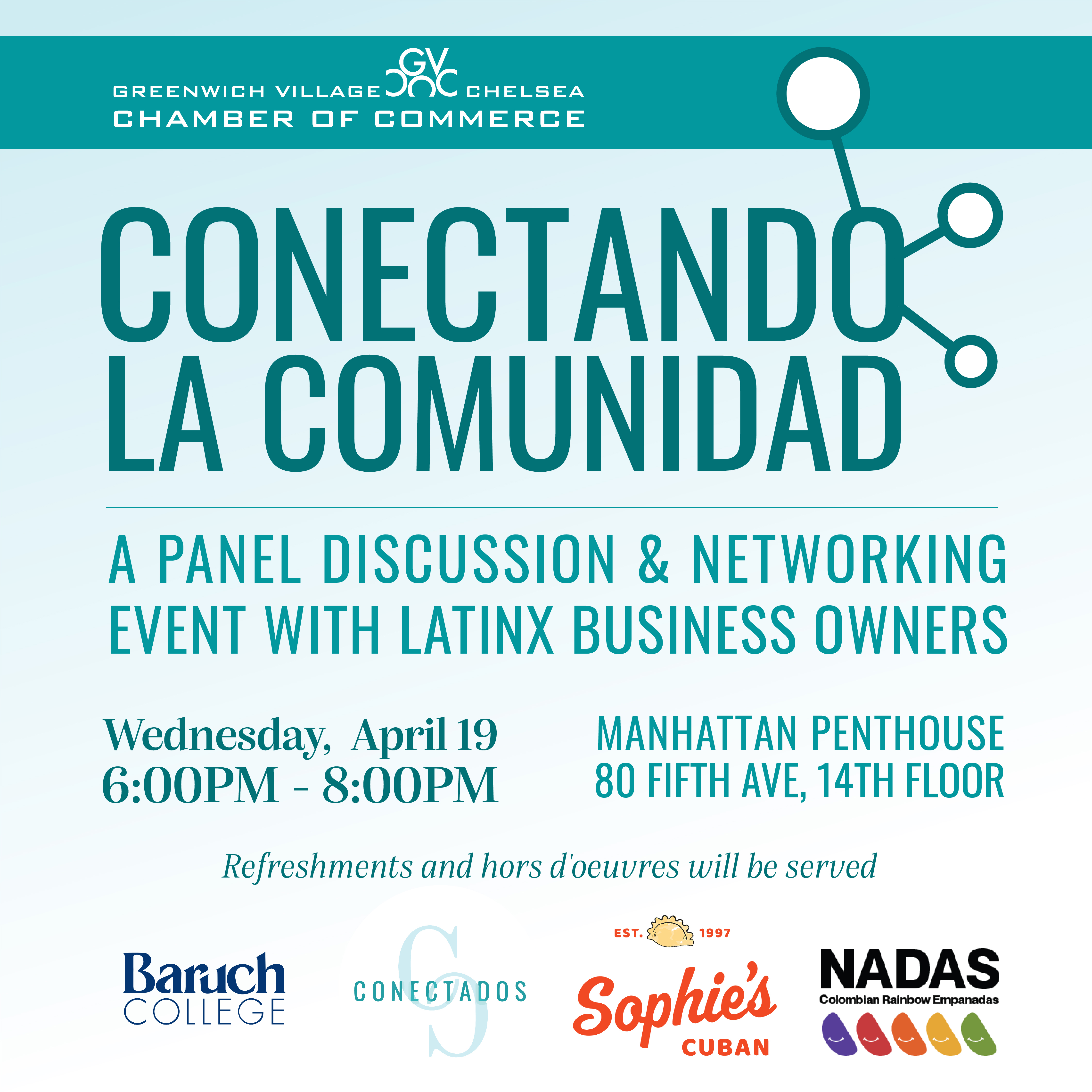 GVCCC Member Conectados & Baruch College Present: Conectando la Comunidad
Join us for a panel discussion & networking event with Latinx business owners, Baruch College students and GVCCC members.
Wednesday, April 19th from 6-8pm at Manhattan Penthouse - 80 Fifth Avenue, 14th Floor.
Sample food from Nadas Empanadas and Sophie's Cuban Cuisine! Beer, wine, and soft drinks provided by Manhattan Penthouse.
---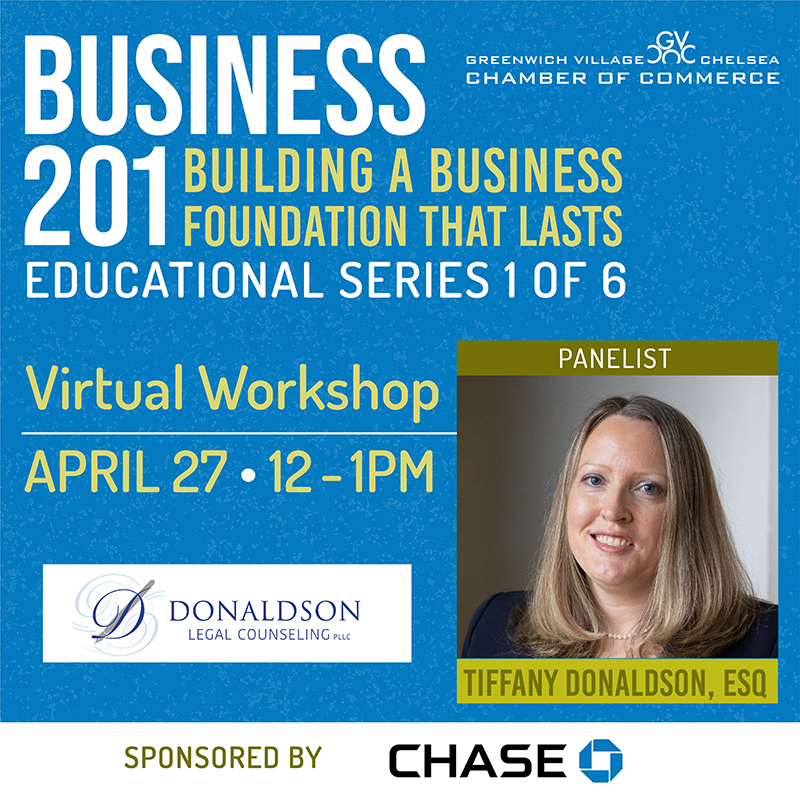 Business 201: Building a Business Foundation that Lasts 
On Thursday, April 27th, join us for part one of a 6-part Virtual Educational Series Hosted by Chase and the GVCCC.
The panelist for this workshop is Tiffany Donaldson, Esq. of Donaldson Legal Consulting PLLC​, who will cover the topics of:
Think like an Entrepreneur
Establish a foundation for business growth
Develop agility and resilience
Put people first
Keep pushing
---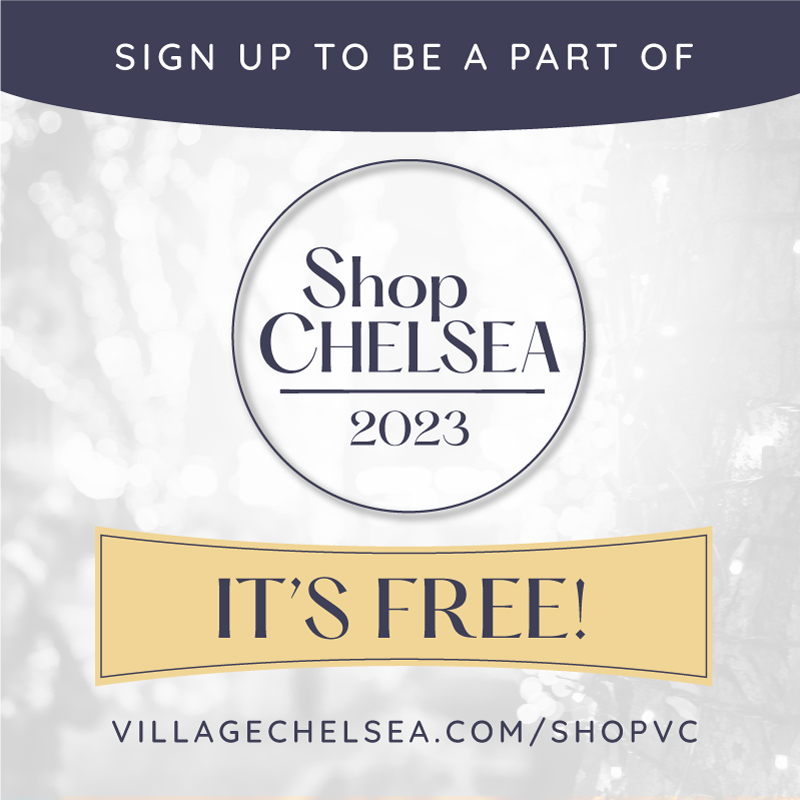 Shop Chelsea 2023
SHOP CHELSEA is a FREE small business marketing campaign available to all merchants in Chelsea!
During the month of May, participating customers can earn points by coming to your store, tagging on line, and making purchases. Points can be exchanged for prizes and other promotional giveaways. Get more people in your store, get more clients, and increase your social media reach! 
LEARN MORE / SIGN UPclick here
---
GVCCC MEMBER EVENTS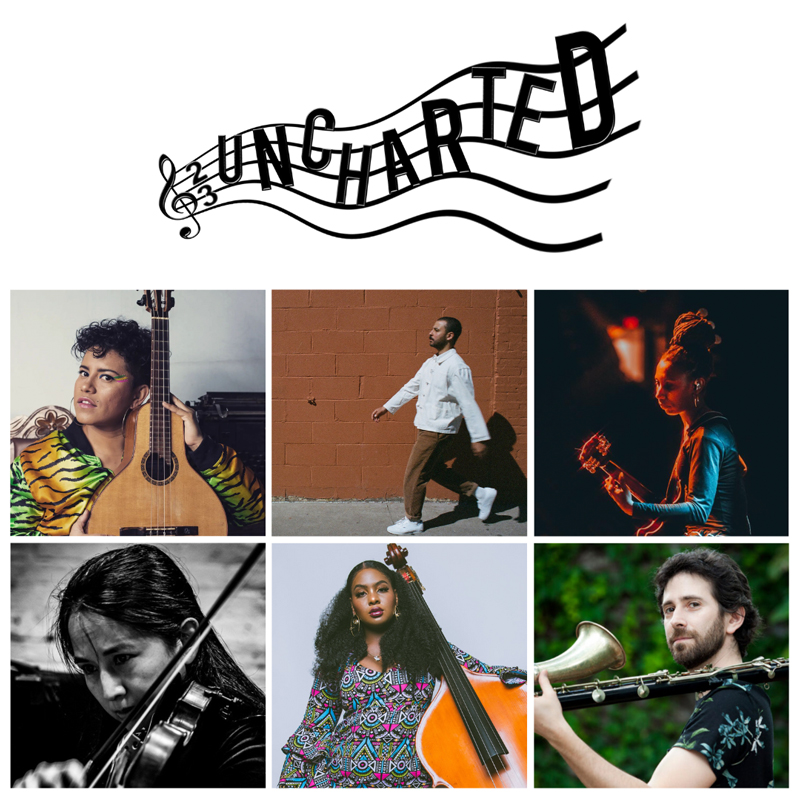 Chamber Member Greenwich House presents:
April 6 - May 11
A fresh slate of New York musicians and composers is set to debut original work and take a few creative risks in a series of one-night-only performances at the 9th annual Uncharted concert series this spring at the Greenwich House Music School.
This year's lineup of Uncharted artists includes concerts from:
General entry tickets to all shows are $20 or less with 100% of sales going directly to the artists. Advance ticket sales include an open wine and beer bar.
---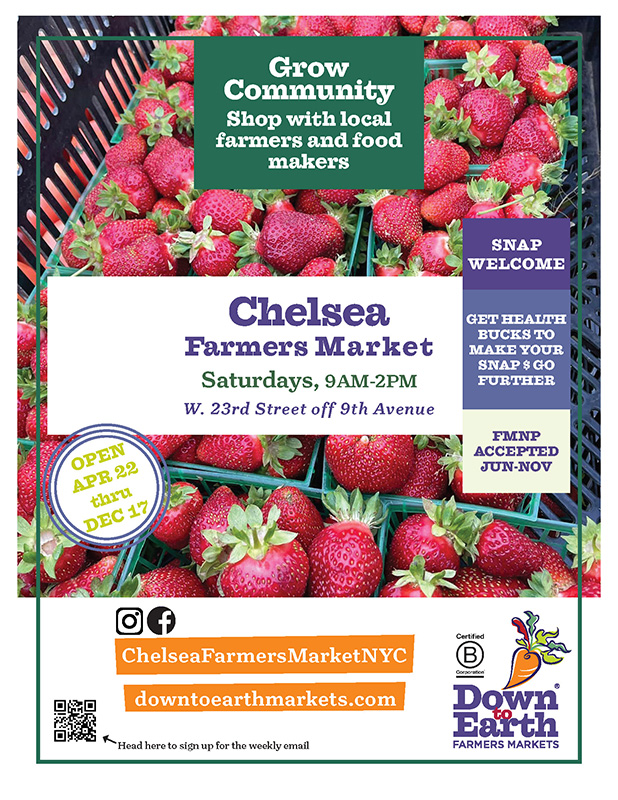 Market open Saturdays, 9:00AM - 2:00PM, 04/22 - 12/23
Sidewalk on North side of 23rd St., off 9th Avenue, New York, NY
Market Host: Church of the Holy Apostles
---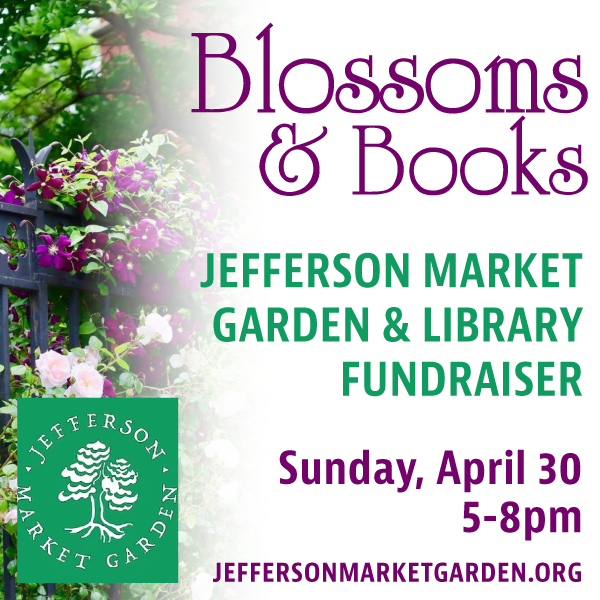 Blooms & Books Benefit presented by Jefferson Market Garden
Sunday, April 30, 5-8PM
Join Jefferson Market Garden for a special evening supporting the continued protection and preservation of the iconic Jefferson Market Garden and Jefferson Market Library. Explore the beautiful grounds of the Garden and admire the stunning renovations at the Library all while encountering stories from Greenwich Village's past and enjoying a festive evening of drinks, food, music, and surprises.
4.30.23 - 5pm: Wine Tasting in the Garden, 6-8pm: Performance and reception in the library